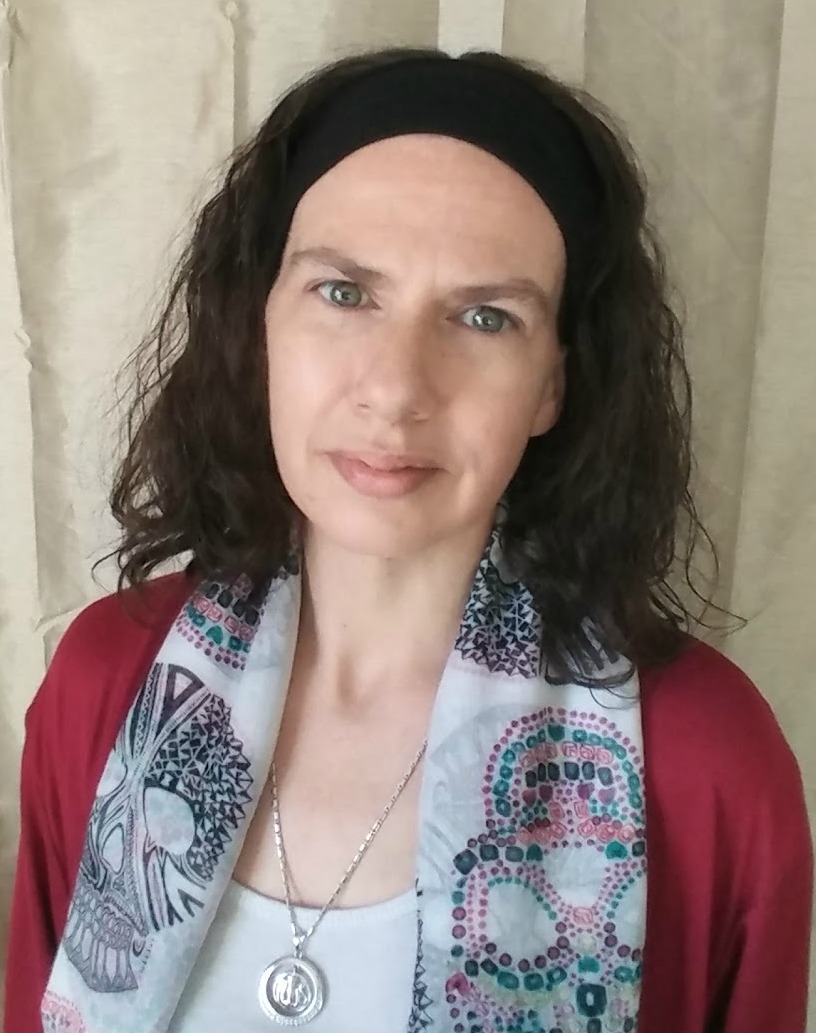 Jamie McComas
AngelsTeach Human Design Teacher & Living with the Angels Admin Angel
Hey gorgeous BEing  and welcome! I'm Jamie and fondly known as a cheerleader for AngelsTeach. I honestly can't help myself, because this is where I experienced college. This is where I grew up spiritually and where I call "home".
It's where it all began for me back in 2009 when my life was at an all-time low and my calling to connect back to my authentic self and realign with my soul was at an all-time high. See, I am one who has always been drawn to the more mystical things in life. Always looking at things from a "unique" perspective. I felt like those around me never "got me". My soul longed to find a place where I could be myself and deepen my connection to spirit. Boy did I find it here at Angels Teach! I felt so at home that I dived in head first into the beginner's training, then continued with the Angel Communication Masters™ training, Angelic Life Coach® training, and then ordained as a Minister of the Sacred Rose through our non-profit sister organization Divine Order of the Sacred Rose.
It was in the Angelic Life Coach® training I was introduced to my Human Design. I was immediately taken aback by it all. I knew I found the "keys to the kingdom" the "black book" of my true self. I haven't looked back. I have since undergone immense training the past several years learning all aspects of Human Design. I am honored to be teaching it now for Angels Teach. Aside from Human Design, I partake in our card reading circles, host some of our Sunday Morning Grace, and fill the role of overall "Admin Angel" for Angels Teach.
You can say I have my hand in a little bit of everything here, and it fills my heart to do so! Angels Teach is so much more than a "job", in fact, I don't even see it as such. She is home. The people here bring so much love, support, and encouragement. They embrace me for exactly who I am. If you are like me, you may have at times felt you were too much for some and not enough for others. In a constant tug-o-war between being authentic and being what you think you should be. Here I am embraced for my quirky wild woman ways. We are all embraced and encouraged to be the best of our authentic selves here, no holds barred!
Outside of Angels Teach you can find me playing in the realm of Quantum Possibility and Wholistic Health. My passion and motto in life is to "Be love – Lead with love – Serve with a loving heart."  One way I serve with love is through "Quantum Essence." In this, I guide people into quantum alignment so they can consciously co-create peace, sustainable resources, and live in heart coherence – to be fully present to life so that they can really do what they came here to do and be the one they came here to be and do it with unconditional love.
Message to Students:
With so many options out there to choose from when it comes to angel communication, I am so thankful I found and studied through Angels Teach. It is so personal, deep and in-depth in all its training. It is so much more than angel communication…It's a way of life and a beautiful one at that. You learn so much more than angel communication. You learn how to craft a sustainable spiritual practice, how to strengthen your intuition in all areas, how to be your authentic self and how to trust yourself. The icing on the cake, it isn't just what you learn it's what you gain personally. You are immediately enveloped in love by a community where you are safe to be you know matter how you feel or where you are. You have a support system that is there for you 24-7, 365 days a year.  What could be better than that?!
Website: jamilajamie.com
Email: [email protected]